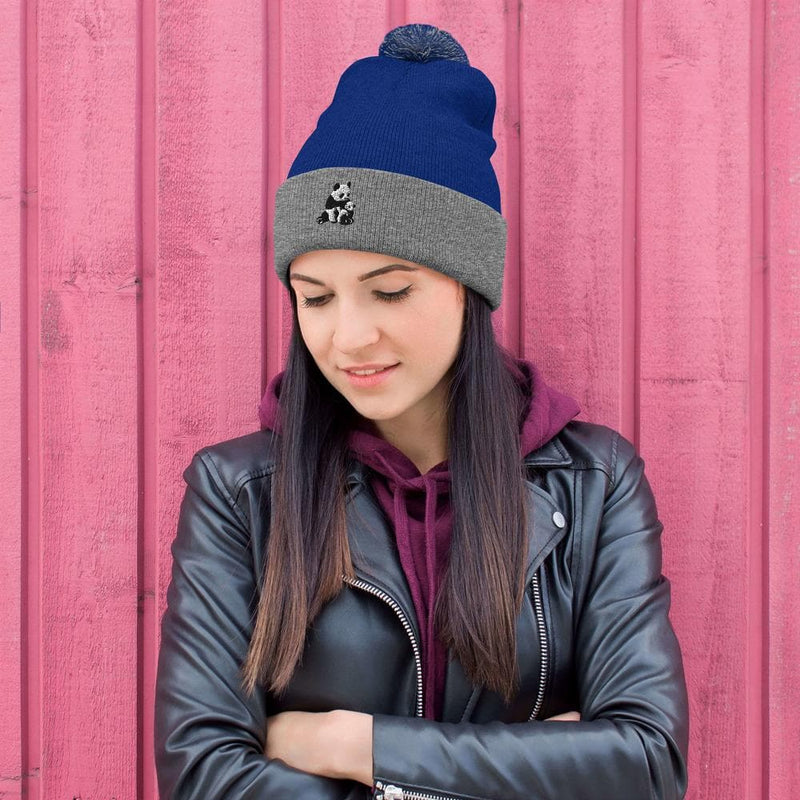 ;
;
;
;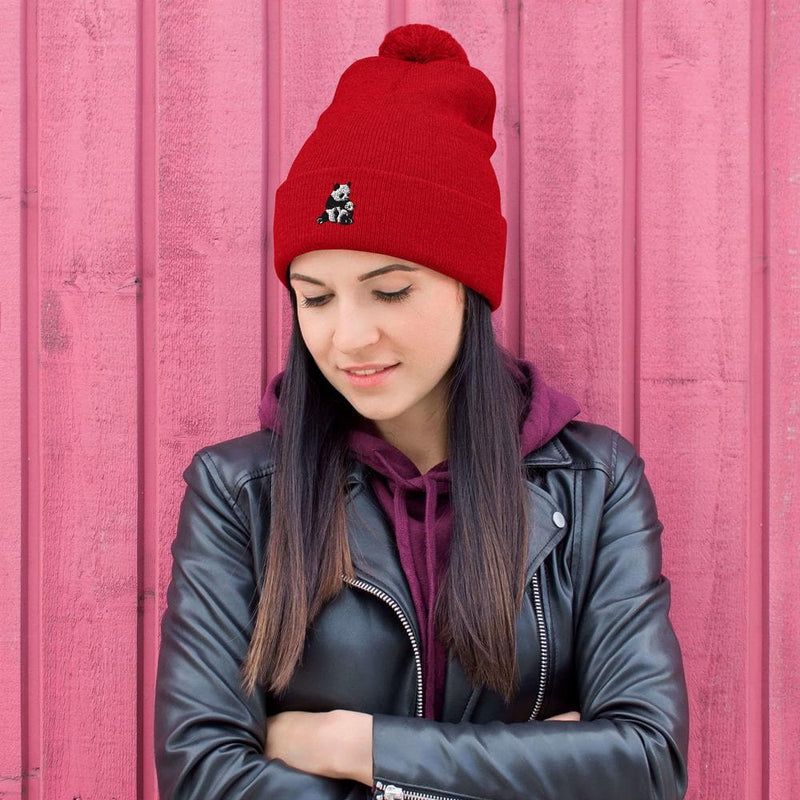 ;
;
Fun Fact! The giant panda's scientific name is Ailuropoda Melanoleuca. That means "black and white cat-foot", or "buy this beanie". Translations can be very confusing. You know what's not confusing, cold ears. 
Embroidered Panda Mom design on a premium pom pom beanie.

Expand your wardrobe with a classic embroidered beanie. Finished with a pom-pom on top, it offers tons of warmth and comfort, and is destined to find its way into all your favorite cold-weather looks.

Free shipping worldwide.
• 100% acrylic
• One size fits all
• 12'' (30.5 cm) knit
• Fold-over 3'' (7.6 cm) cuff
• Pom-pom on top
Orders typically ship within 3-5 business days. We offer free ground shipping worldwide. If you need the order by a particular date and ground shipping might not be quick enough, shoot us a message and we'll see what we can do to ensure that you get the order on time.
Animal Teeze has a 30 Day Full Guarantee. You can just return your garment within 30 days of receiving it for an exchange or refund. Any other issues, just let us know and we'll do whatever we can to make you happy. Purchase with compete confidence!